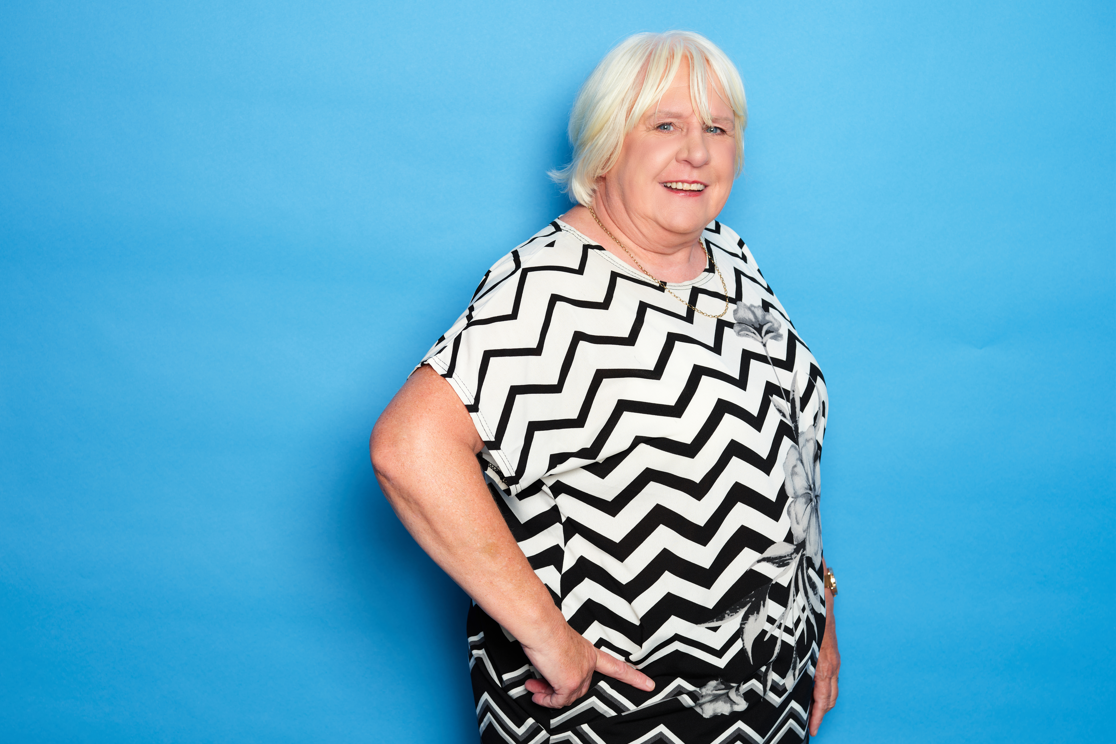 The Human Resources department looks after all our employees, whose hard work every day is key to our success as a leader in the Irish retail market. The HR department's role is to ensure that all our workers are rewarded well for the effort they put in. Career development within Lidl is also the pivotal focus of this department, with our head office HR team liaising closely with regional offices so that our workers get the support and training they need. Our current exponential growth means an ever-growing workforce, and our HR team continues to meet the needs of this employee base, ensuring that fair processes are created, maintained and followed for everyone.
Employee Relations
The Employee Relations department enables a culture that embodies our leadership principles and where all employees feel safe, valued and inspired to perform at their best. The team looks after employee relations, our health and wellbeing programme, "Work Safe. Live Well." and employment law.
Employee Relations is our proactive approach to ensuring that all employee relation matters are handled in a fair, consistent manner, in line with our core values and our company principles. The department regularly checks on employee satisfaction through our Pulse survey. This survey and feedback from focus groups are used to drive our #WeAreLidl people strategy. Our people strategy is underpinned by our core values, Trust, Recognition, Responsibility and Respect, and is based on people, processes and culture. Effective employee engagement ensures that all employees are aligned, motivated and performing to the best of their ability.
The Employment Law team works to ensure that Lidl is aware of and complies with its legislative obligations in the area of employment law. They do this by providing support and advice to the business, keeping abreast of legislative changes and trends to ensure that all HR policies and procedures within Lidl are current, robust and compliant. The Employment Law team assists business leaders in practically applying HR procedures, thereby minimising risk to the business.
Learning & Development
The Learning & Development department contributes to the success of Lidl by partnering with all departments and leaders within our business to drive learning and development that is strategic, measurable and effective. Working as a unified team with our colleagues in the regions, the team contributes to the growth and profitability of the business by providing colleagues with the tools and training necessary. The department trains and develops people for the role they are taking, the role they are in and the role they want.
The team has been working on a number of innovative projects including the roll out of Sf Learning (Learning Management System), Lidl Learns development programmes, the Leadership Academy as well as our Graduate Programme, Apprenticeships NI and Feed Your Mind Management Degree Programme.
Talent Acquisition
The Talent Acquisition departments primary function is to provide the highest-level of recruitment service and support across the business.
Join the team that is responsible for identifying, attracting and hiring key talent to fill open positions within the company. We execute this through the use of various channels such as use of employer branding, future resource planning and through the development of a robust candidate pipeline. This ensures that all our hiring managers are equipped and supported in delivering the highest calibre employees into our business.
As a Lidl Recruitment Business Partner you will have an ability to work directly with our business stakeholders, create job postings, actively source future employees and design bespoke recruitment campaigns. Other elements within the role include using social media platforms and our careers website to ensure candidates applying to Lidl have a positive experience.
HR Operations
Payroll Operations
The Payroll Operations team is a part of the HR Operations team and responsible for efficient, accurate and effective monthly payroll runs for the two entities Lidl Ireland and Lidl Northern Ireland. The team supports our employees from a payroll perspective during their life cycle in Lidl – from preparing their contracts, setting them up on the payroll system, administrating and processing their benefits, calculating and collecting taxes, paying salaries, providing payslips, completing forms as requested, issuing different letters etc. At the end of their life cycle, the team terminates their employment, pays their final salary and prepares any other documentation that may be required.
In order to do this, the team communicates and works closely with different stakeholders; line managers, senior management, regional offices, the wider HR team and employees themselves. The team also looks after all statutory returns (Revenue, Social Welfare, CSO etc.) as well as third party partners (pension, healthcare, charity, bike to work, saver ticket etc). The Payroll Operations team is supported and works very closely with two other teams in HR Operations; HR Digitalisation and HR Services.
HR Digitalisation
The HR Digitalisation team is responsible for the maintenance and continuous improvement of all systems linked to HR and Payroll. In order to support the Payroll Operations team, the HR Digitalisation team must ensure that the SAP payroll system is up-to-date with all relevant payment options - BIK for cars and health insurance, annual budget changes - tax, PRSI and USC, and time and attendance information (e.g. working times, paternity leave, sickness and holiday). The team works on various projects with the aim of increasing self-service options for employees and continuously improving efficiencies and compliance by applying best practice to drive HR transformation and the employee experience.
HR Services
The HR Services team provides full query management support for all of our employees across the island of Ireland via a dedicated telephone line and email account. The aim is to ensure that all employees receive consistent, efficient and correct HR information. The team also supports different parts of our business by providing relevant reports on a regular or ad hoc basis.
Our Benefits
At Lidl we are committed to looking after you not only at work, but also in your personal life. This means that when it comes to your benefits package, we mean more than just the competitive salaries we offer. We have listed some below, but you can read about all of the various benefits we offer on our benefits page under Life at Lidl.
Training & Development
We're fully dedicated to your personal and professional development to help you reach your potential.
Annual Leave
Having time off to spend however you wish is essential for your physical and mental wellbeing. At Lidl, we provide up to 34 days paid annual leave each year (pro rata, including Bank Holidays).
Pension Scheme
All employees are entitled to join the Lidl Pension Scheme after a qualifying period. This benefit is provided by the company allowing you to save for your retirement.
Sick Leave
From time to time we all unforunately fall ill. In order to reduce the burden when this occurs, Lidl generously provides 20 days paid sick leave (after 6 months of service). The necessary medical certificates may be required depending on the length of leave taken.
Work Safe. Live Well Programme
Throughout the year, we promote wellness initiatives to support your safety and wellbeing at Lidl. Initiatives range from supporting your physical and mental health to ensuring your safety in the workplace.
Maternity, Paternity & Adoption Leave Top Up
We provide a generous remuneration top up for maternity and adoption leave to encourage new mothers to take that time out to bond with thei new arival. Statutory leave allows fathers to take 2 weeks leave to enjoy the arrival of their newborn or newly adopted child. At Lidl, we offer employees a generous remuneration top up to supplement this leave.
Cycle to Work Scheme
Using the Cycle to Work scheme, Lidl can help you attain a brand-new bike and safety equipment worth up to £1,000 of tax relief after a qualifying period of service. You can also utilise a salary sacrifice arrangement to pay for the bike over a 12-month period so that you can save up to 50% of the retail price.
Lidl Social
Hosting sports & social events throughout Ireland, this club presents many opportunities to meet your colleagues through sport and become part of teams competing both internally and externally. There are annual trips abroad that are a huge success and plenty of social events throughout the year.