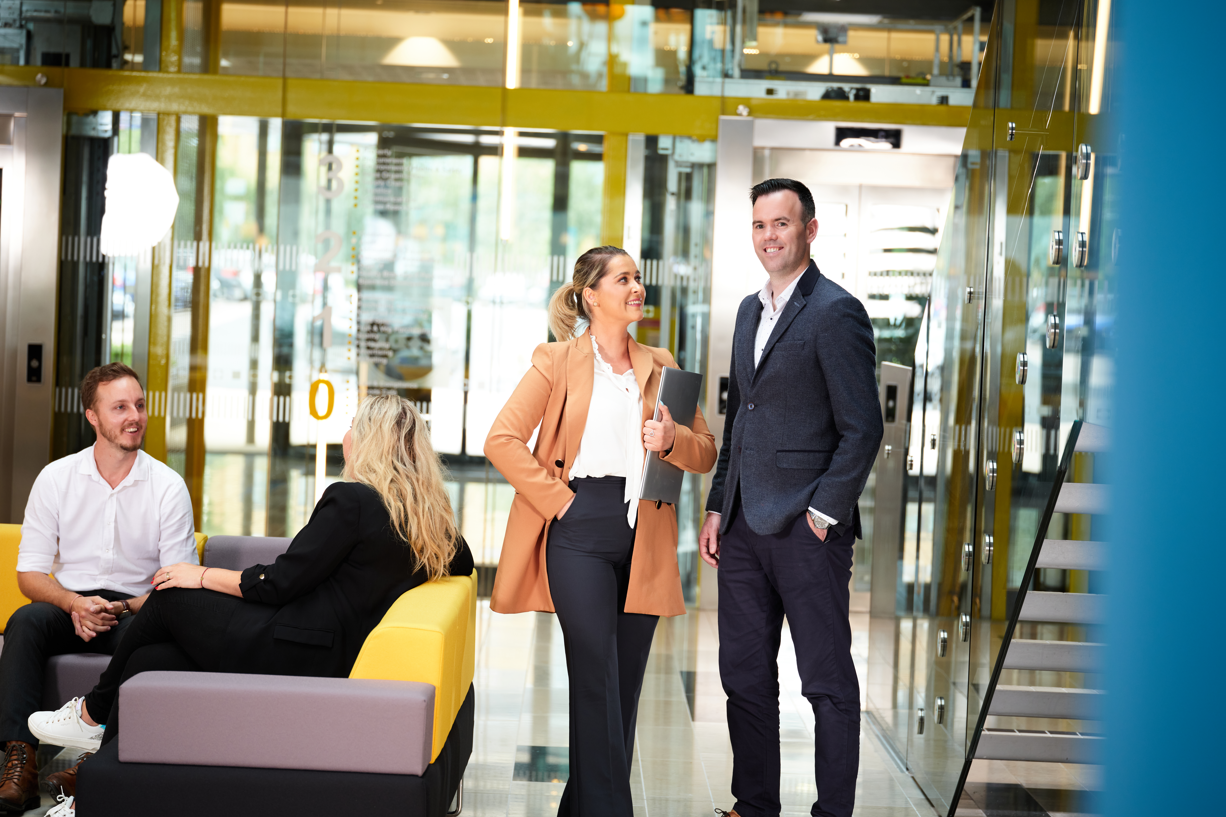 Our teams in our support offices play a vital role in supporting our colleagues in our regional distribution centres and stores. Our teams work collaboratively on project-based and operational tasks to drive growth in our business.
Our Head Office is located in Tallaght, Dublin with our four regional offices based in Charleville, Mullingar, Newbridge and Nutts Corner. Ensuring that our working environment is optimised and focused on the wellbeing of our colleagues is very important to us. We are proud to provide our team with flexible workspaces, state-of-the-art technology and leaner flows of communication to encourage collaboration and new ways of working among our teams.
"My projects span most departments within Lidl."
Fiona started with Lidl in store 8 years ago, before becoming our youngest Store Manager. Now, she works on a variety of projects for our Board of Directors.
Fiona Fahey - Boards Senior Project Manager