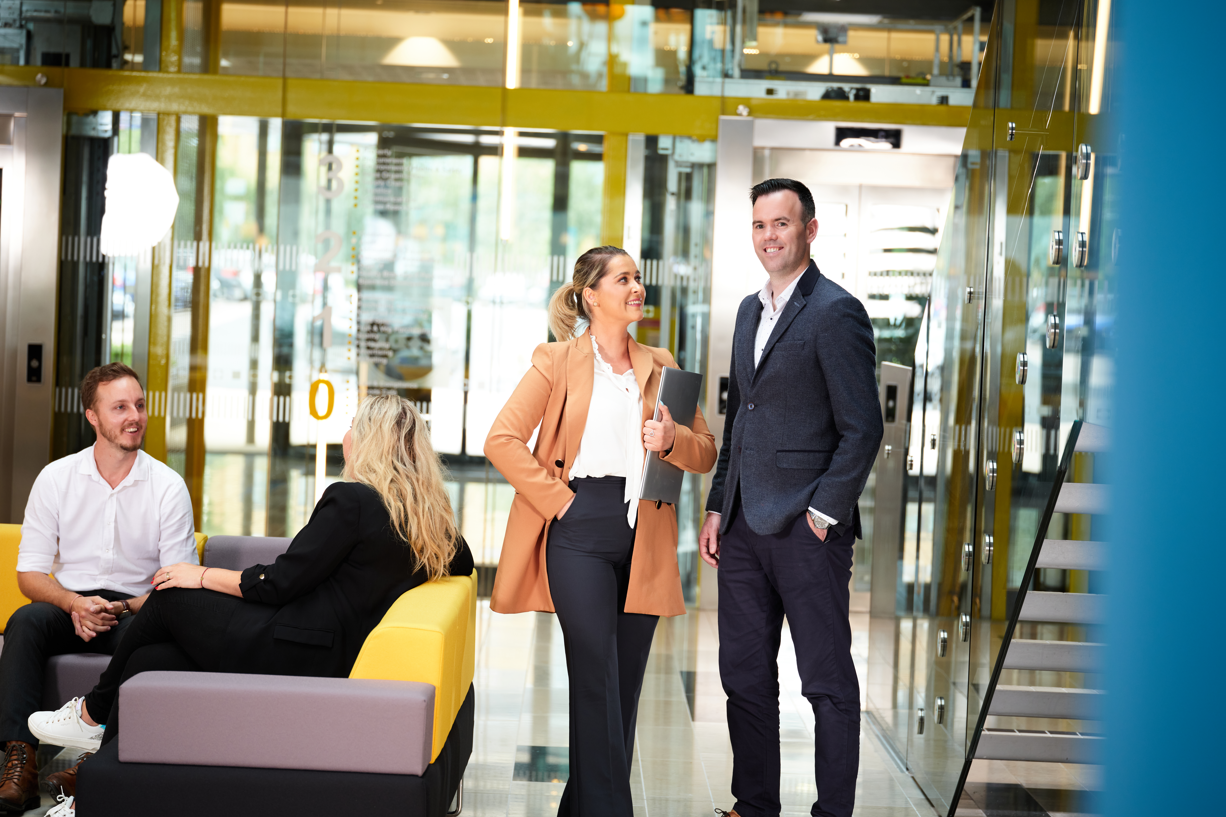 From our Head Office to the shop floor and everywhere in between our primary goal is to create and deliver a fantastic customer journey for everyone who shops at Lidl.
Our office-based teams play a vital role in supporting our colleagues in our regional distribution centres and stores. They work collaboratively on project-based and operational tasks to drive growth in our business and make sure we're able to provide an exceptional customer journey to everyone who shops at Lidl.
Our Head Office is located in Tallaght, Dublin with our four regional offices based in Charleville, Mullingar, Newbridge and Nutts Corner. Ensuring that our working environment is optimised and focused on the wellbeing of our colleagues is very important to us. We are proud to provide our team with flexible workspaces, state-of-the-art technology and leaner flows of communication to encourage collaboration and new ways of working among our teams.